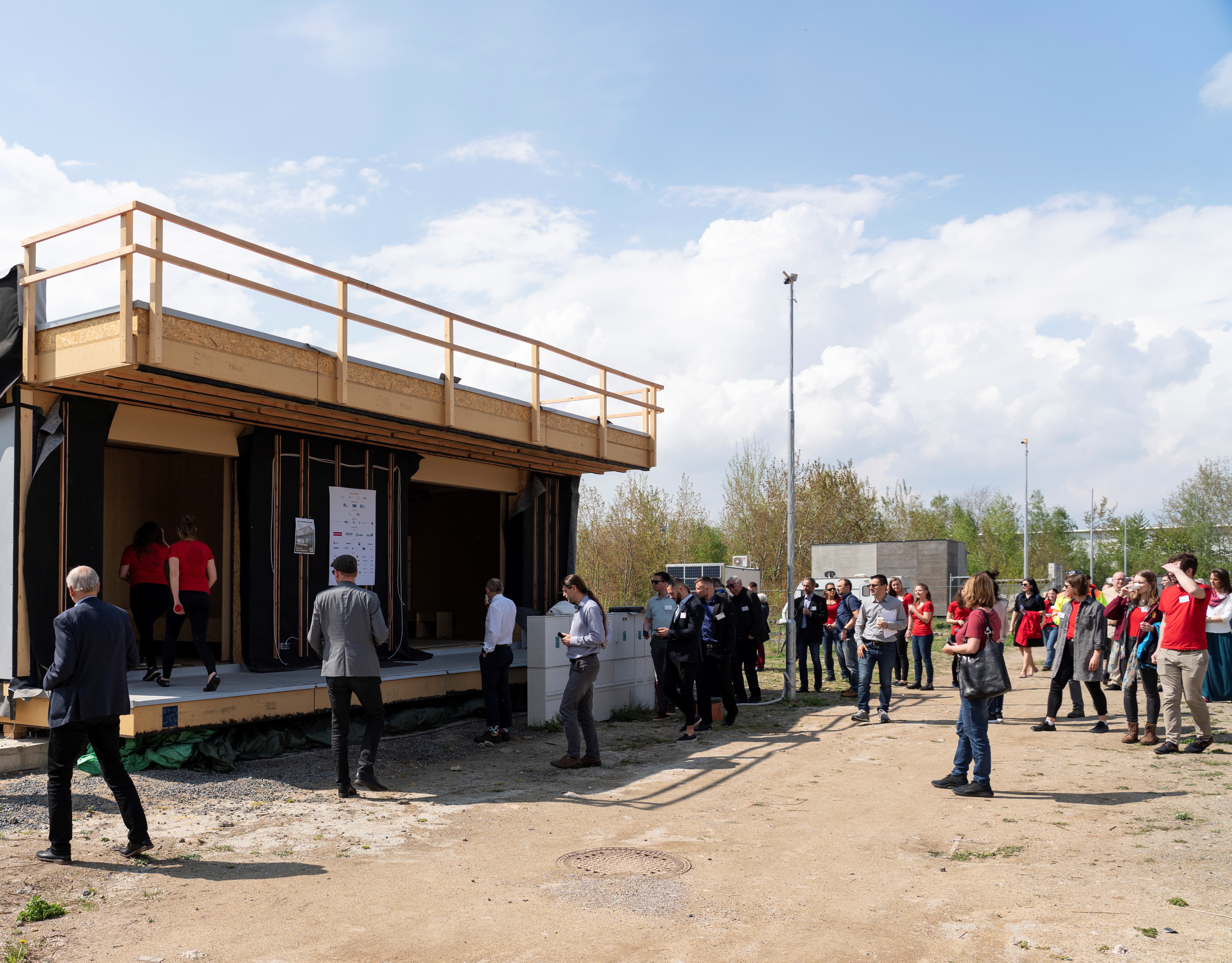 On the experimental area of the University Center for Energy Efficient Buildings of the Czech Technical University in Buštěhrad, a real-size model of a sustainable superstructure of student dormitories was created. In a few days, the students will disassemble it and have it taken to the finals of the Solar Decathlon Europe international competition in Wuppertal, Germany in mid-May.
The disassembled model unit will be transported by eight trucks and several vans. It will then be necessary to complete it again at the site of the competition, within just 14 days.
The competition is focused on sustainable, efficient and innovative construction using renewable energy sources. A team made up of students from CTU and other universities will compete for victory with a project called
FIRSTLIFE
based on their ideas about accommodation in dormitories and starter housing with the aim of designing a universal building superstructure for the second half of the 21st century.
As a model building, they chose the Větrník student dormitory in Prague, which was built in the 1960s. They focused on a modular solution that would be applicable to a wide range of similar buildings, as well as adaptable to other groups of users, such as seniors, young families or social services. At the same time, they bet on sustainability, a high-quality building design based on natural and recycled materials (especially wood, boards pressed from beverage packaging, insulation made of wood fiber or cellulose, or floorboards made of cardboard), supplemented with renewable sources of electricity and smart technologies.
We wish the team good luck in the competitio?!?br />