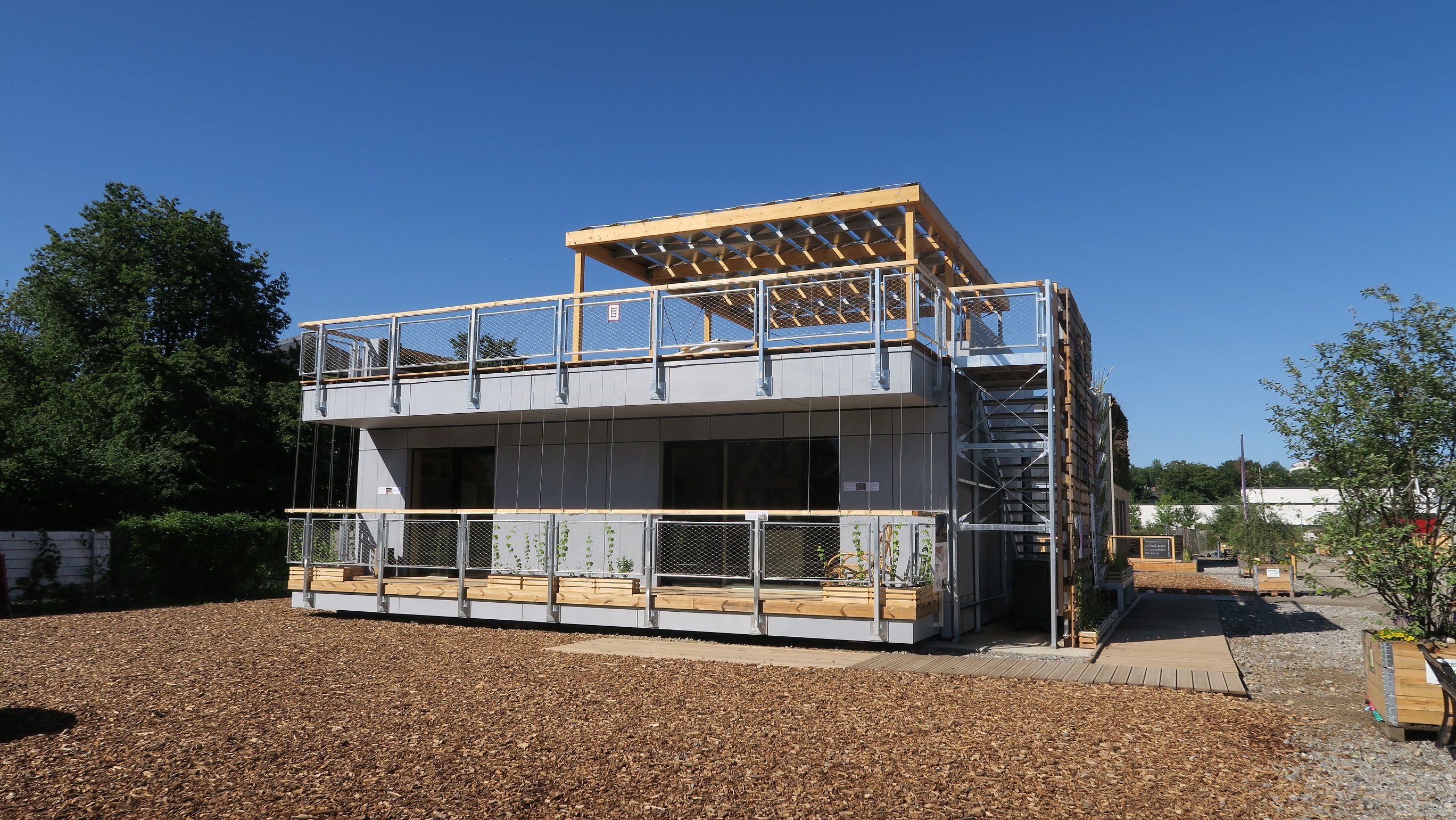 On Sunday, June 26, the international competition Solar Decathlon Europe 21/22 ended. Among the 16 teams from Europe and Asia was the FIRSTLIFE team from
ČVUT, which developed a project and built a sample of superstructures for Větrník student dormitories in Prague. The Czech team takes 3rd place in the Comfort category from this very demanding prestigious race.
The following day, representatives of the team led by prof. Jan Tywoniak from the Faculty of Civil Engineering at CTU, the competition object of the Bergische Universität Wuppertal, represented by prof. Karsten Voss to the currently emerging so-called LivingLab, where seven other selected competition objects are located. As part of LivingLab, the local university will coordinate joint research activities for at least the next three years, with the assumption of extension for further years.
The exhibition with tours of the competition objects in the Solar Campus was visited by more than one hundred and fifteen thousand visitors during the three long weekends in June. There was also great interest in the tour of the Czech house. Expert interpretation in English and German was provided by team members.
As part of the Czech Day, a short lecture on the activities of the University Center for Energy Efficient Buildings of CTU was given by its scientific director doc. Antonín Lupíšek; it was this center that provided the student team with the necessary background and technical support for the implementation of the project. The team of Prof. Tomáš Šenberger from the Faculty of Civil Engineering of CTU, Department of Architecture, brought with him to the event an exhibition on the topic of conversion of neglected industrial sites as a selection from semester and diploma theses. In the accompanying program, visitors and also members of other teams had the opportunity to get acquainted with Czech culture.
More information:
https://sde21.eu