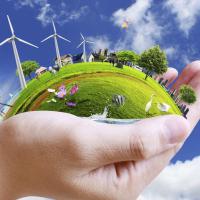 The international project RESINDUSTRY at CTU UCEEB participated in cooperation with Komerční banka in the preparation of an educational video for the public on the topic of renewable energy sources, which was created as part of the campaign called "CO2 IS ALL ABOUT".
The goal of těchto edukativních videí is to increase the awareness of the general public about the use of renewable energy sources. In them, individual experts try to show why the sun, wind and water should be preferred over coal, and thus reduce the impact on the environment.
Project RESINDUSTRY, "Policies for Renewable Energy Sources in Industry" is supported by the Interreg Europe program financed by the European Regional Development Fund (ERDF).