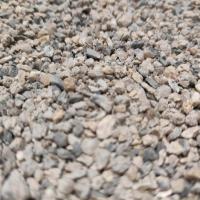 The research team of the University Center for Energy-Efficient Buildings of Czech Technical University, in cooperation with colleagues from Manipal University Jaipur, is verifying the possibilities of replacing natural sand in concrete mixes, the world's supplies of which are rapidly dwindling.
Laboratory of composite structures of the Czech Technical University UCEEB under the leadership of prof. Ing. Petra Hájko, CSc. and Ing. Terezy Pavlů, Ph.D. verifies the properties of the fine fraction of recycled aggregate from construction and demolition waste, which could be used in the future in the concrete mix as a substitute for sand.
The topic of sand replacement is very current worldwide, which is why colleagues from the Indian Manipal University Jaipur approached us for cooperation. Her collaboration with our laboratory on the use of recycled sand in concrete takes place as part of a project supported by the INTER-EXCELLENCE program of the Ministry of Education, Youth and Sports in the INTER-ACTION sub-program called "Návrh a ověření vlastností betonů s recyklovaným pískem ze stavebních a demoličních odpadů".
Verification of the properties of recycled sand and its comparison with natural sand, including a mutual comparison of materials available in the Czech Republic and in the Jaipur region of India, is currently underway in the laboratories of CTU UCEEB and the Indian partner.
Pilot tests on concrete in which the sand was replaced by a fine fraction of recycled concrete or brick aggregate produced satisfactory results, even though the recycled sands have different properties compared to the natural material, such as different granulometry or higher absorbency.
In addition, leachate and ecotoxicity tests of the mentioned recycled materials are being carried out at the VŠCHT in Prague in order to ensure that they are suitable also from the point of view of environmental impact. The next step in the project will be the design of recipes and verification of the properties of concrete in which natural sand will be partially or completely replaced.