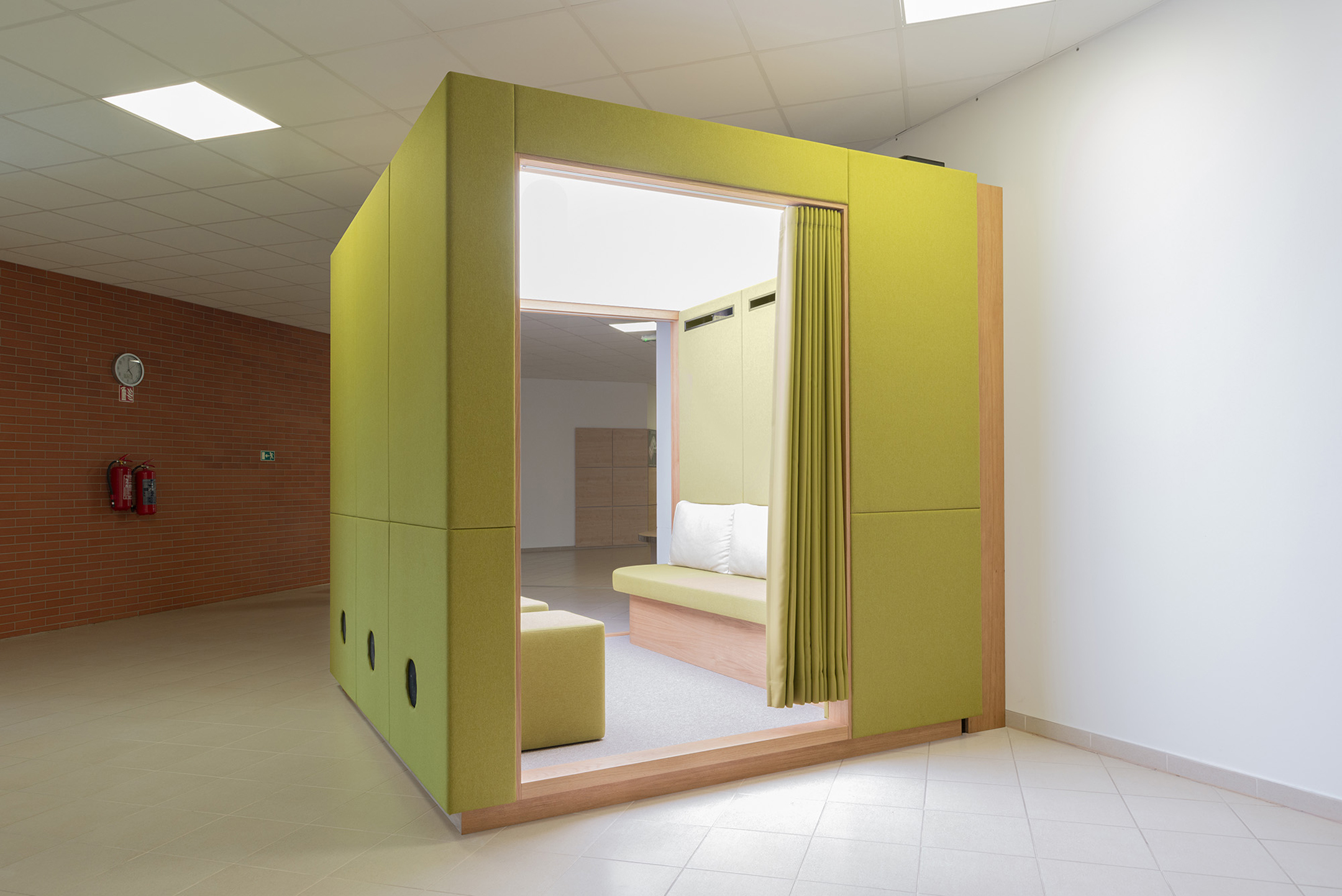 The University Center for Energy Efficient Buildings of CTU, in cooperation with the National Institute of Mental Health and the company Spectrasol, is developing phototherapy aids for the prevention and support of the treatment of patients with affective disorders. The first to be completed was a functional sample of the light sauna, which several psychiatric facilities have already shown preliminary interest in.
The light sauna is designed to support mental health, performance and stabilize circadian rhythms. It is a device that, thanks to its specific spatial design and the use of highly efficient light sources with functionally adapted spectral parameters, increases the effect of classical phototherapy and at the same time reduces the risk of unwanted side effects (eye redness, glare, etc.), which have so far limited the use of a non-negligible part of the population this kind of treatment.
Verification of the effectiveness of the light sauna is carried out by the National Institute of Mental Health. Modern phototherapy aids should find their use in dozens of new mental health centers, which should be created by 2030 as part of the ongoing reform of care for the mentally ill.
The project Stable and mobile equipment for the support of circadian synchronization, treatment and prevention of psychological disorders through phototherapy with full-spectral light (FullSpectralSun) was financed by a public grant of the Technology Agency of the Czech Republic No. FW02020025.