Registration number: GA21-29389S
Provider: Grant Agency of the Czech Republic
Solver: Ing. Jan Pošta, Ph.D.
Start: 01.01. 2021
End: 31.12. 2023
Partners: Institute of Theoretical and Applied Mechanics of the Academy of Sciences of the Czech Republic, vv i, Mendel University in Brno / Faculty of Forestry and Wood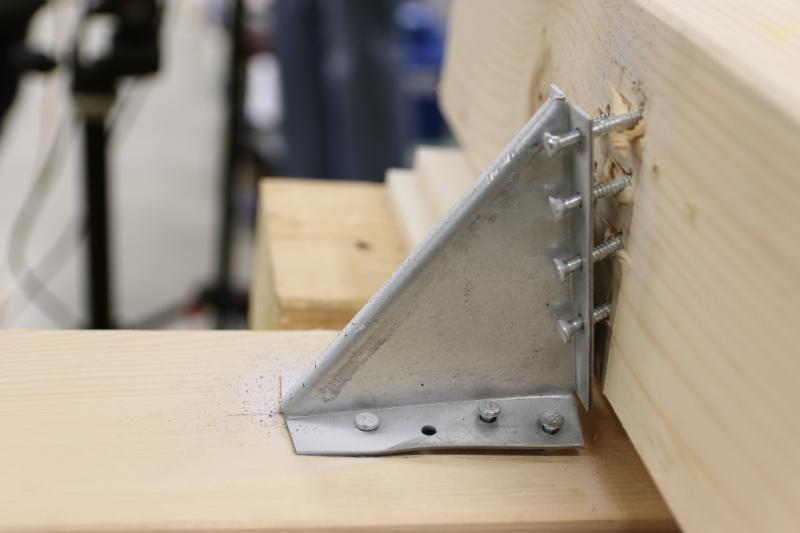 The project aims to test and quantify the ability to predict the initiation of crack propagation from a notch in a structural timber beam, at any point on the beam. In order to estimate the bearing capacity at a given point, a numerical model will be created, which is capable of using FEM and LEFM to determine the energy balance when releasing the continuity of the model at a given point - node. This value will be compared with the value obtained for a given complex fracture mode using small-scale material tests of fracture properties on a reference and common structural wood in Europe, i.e. spruce. To compare the reliability of prediction based on material properties measured on small samples, 200 experiments will be performed on large-sized notched beams to answer these basic research questions, namely:
Is it possible to use the strain energy release rate in a given fracture mode to predict the same on large beams of the dimensions found in practice?
How big is the effect of changing the orientation of the tree rings on the fracture characteristics of wood?