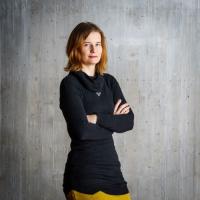 A long-term experiment with innovative lighting is taking place at the Na Pražačka grammar school, which brings its properties closer to daylight. Its influence on students and teachers is evaluated by Lenka Maierová from the Platform for Healthy Lighting of the University Center for Energy Efficient Buildings of CTU.
The influence of the quality of the light environment on biological processes in the human body has been demonstrated by a number of laboratory experiments. One of the most modern practical applications of these findings is represented by the full-spectrum LED light sources of the company Spectrasol. In cooperation with Platformou pro zdravé osvětlování ČVUT UCEEB and with the support of the Department of Education of the City of Prague, a pilot installation of this procognitive lighting took place in selected classrooms of the Na Pražačka grammar school.
The project also included a detailed evaluation of the effect of the newly installed lighting on concentration, memory and a number of other physiological processes in students and teachers. As part of it, a whole range of subjective and objective parameters were monitored in pupils from classrooms equipped with normal and procognitive lighting. The results showed a statistically significant year-over-year improvement in achievement for students who learned under procognitive lighting. Their late arrivals also decreased, and short-term memory tests showed better performance.
You can read more details in the magazine TECNICALL or listen on the pages Radiožurnálu.