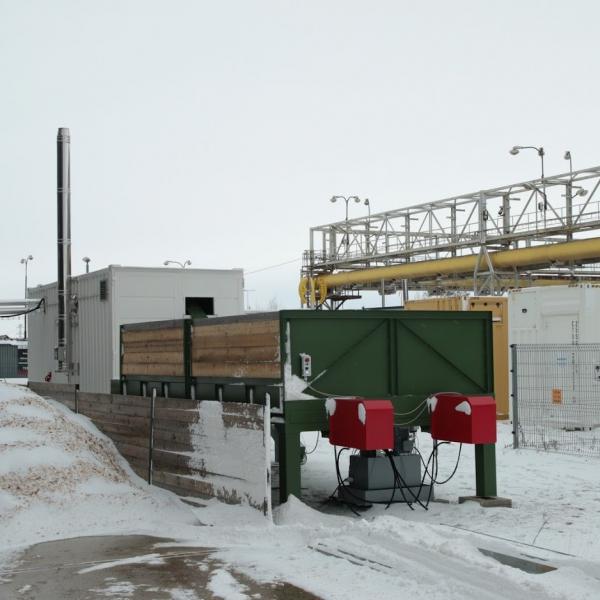 The WAVE 120 cogeneration unit on wood chips, which covers the need for heat for heating and hot water heating in the main building, has started long-term trial operation at the Bustěhrad campus of the Czech Technical University UCEEB. Thanks to this, it is no longer dependent on external gas supplies, but is fully self-sufficient with locally available wood biomass.
In addition to heat, the unit also produces electricity through the organic Rankine cycle (ORC), which it supplies to the network of the main building of CTU UCEEB to drive appliances and experimental equipment. It is essentially a fully automatic wood chip boiler that covers its own electricity needs with the help of thermal circulation and supplies surpluses to the local network, while other boilers need electricity for their operation from external supplies from the network.
In the fall of 2020, the cogeneration unit received Ekodesign certification and is thus prepared both technically and legislatively for commercial installations in all EU member states.
Více informací k tématu naleznete v samostatné prezentaci.
The development of the WAVE 120 cogeneration unit was supported by the Technological Agency of the Czech Republic within the project TK01020061 Kogenerační ORC jednotka o tepelném výkonu 120 kW na dřevní štěpku v kontejnerovém provedení.