Registration number: TN01000056
Provider: TA CR - NATIONAL CENTERS OF COMPETENCE Program
Solver: doc. Ing. Michal Sněhota, Ph.D.
Start: 01.01. 2019
End: 31.12. 2022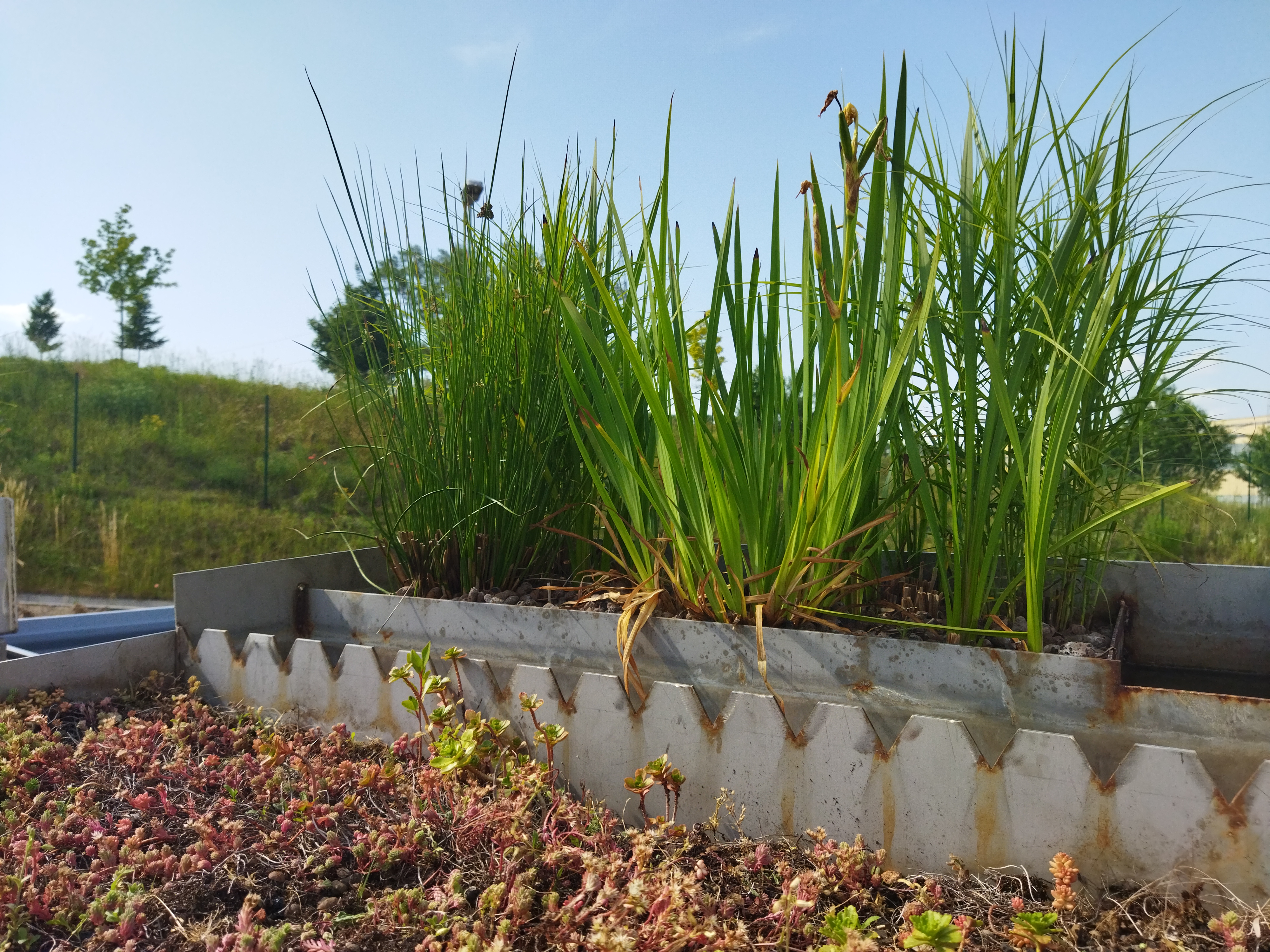 In cooperation with partners from the national competence center CAMEB, we proposed a wetland-extensive roof concept irrigated with pre-treated greywater. On experimental areas, we tested specially developed substrate mixtures with an admixture of recycled materials, specifically recycled brick rubble and pyrolyzed sewage sludge (so-called biochar).
Wetland-extensive roofs were tested on the grounds of the AdMaS research center in Brno. An extensive green roof, on which the development of vegetation on a substrate with recycled materials and on a commercially available Optigrön substrate is compared, is located on the ticket office building of the Malvína natural swimming pool in Třešt.?