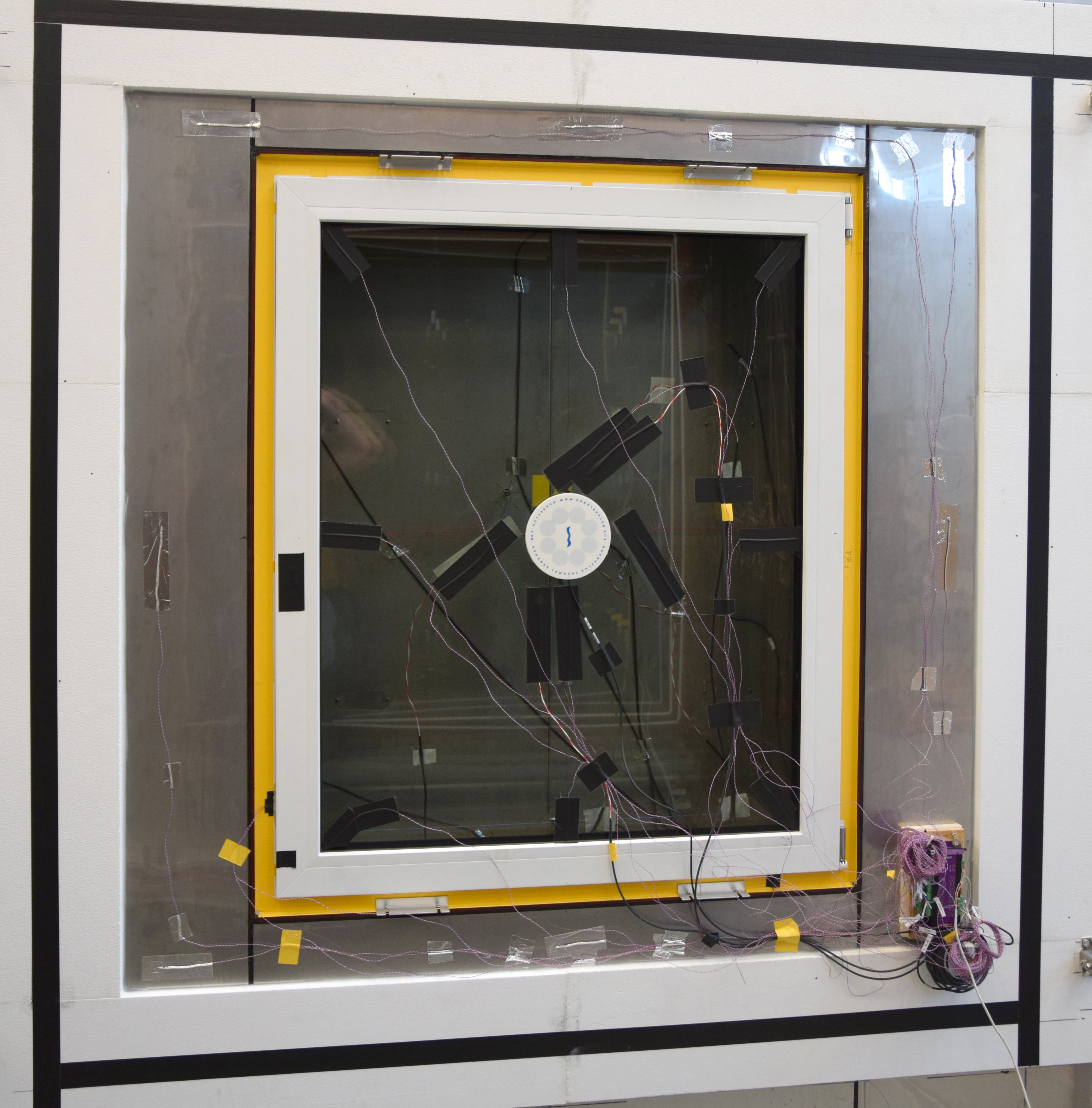 The CTU University Center for Energy Efficient Buildings conducts experiments for the company WINDOW HOLDING with the aim of checking the structural and physical properties of large-scale samples of built-in windows and based on them to propose their optimal solution.
Windows built into the structure have a wide impact on the resulting quality of the indoor environment of buildings. Nevertheless, there is currently no comprehensive approach available for their comprehensive assessment in order to ensure all components of the indoor environment at a high level. The main goal of the Healthy Window project is therefore to accelerate changes in the development of built-in windows and their timely introduction to the market.
As part of the first stage of the project, the existing solutions for individual parts of the built-in window are checked: glazing, frame, connecting joint, lining detail, parapet. The systematization of defects in built-in windows and their causes, the level of construction readiness and the definition of acceptable quality is being processed.
A multi-criteria analysis of the built-in window is carried out from the point of view of several components of the internal environment, specifically for the lighting microclimate, a comprehensive analysis and evaluation of daylight including visual comfort and biological needs of humans, as well as a simulation of light distribution with an assessment of the influence of the glazing, frame and building structure and the color spectrum of the glazing. For an acoustic microclimate, air sound insulation with different connection joint designs. In the thermal-humidity microclimate component, we examine the effect of window installation on thermal comfort and air flow using, among other things, particle anemometry. Long-term experiments examining thermal-technical properties are carried out on large-scale samples.
The experiments are carried out in the Bustěhrad laboratories of the Czech Technical University UCEEB, namely in a climatic chamber, an acoustic chamber and a climatic double cabin. The goal is to determine well-known and less well-known parameters that have an effect on the internal environment and subsequently optimize them for various specific boundary conditions and a database of suitable solutions in practice. The result will be several built-in window designs, e.g. a built-in window for a renovated building in a noise-laden location (traffic, children's playground), letting in maximum light and meeting thermal-technical parameters.
The "Healthy window" project (CZ.01.1.02/0.0/0.0/20_321/0024328) was supported under OP PIK Application VIII.