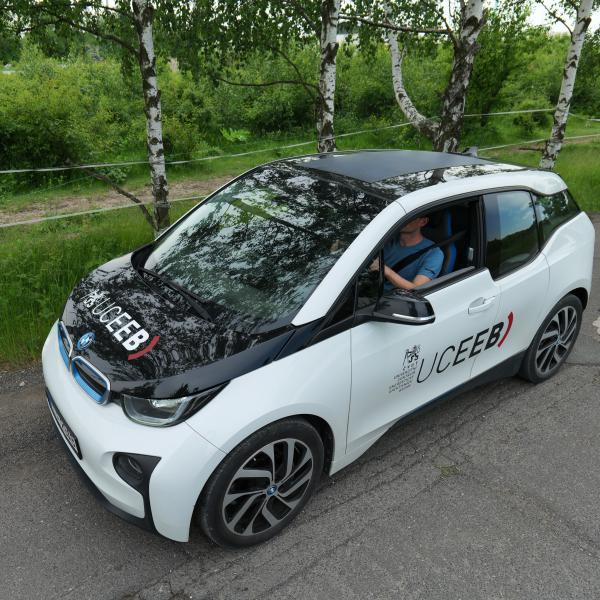 The University Center for Energy Efficient Buildings of CTU is examining the possibilities of using photovoltaic systems in cars with internal combustion engines. It conducted a series of experiments on two prototypes and investigated specific phenomena affecting the effectiveness of this solution.
Fotovoltaické systémy Research Team The Czech Technical University UCEEB prepared a study on the topic of additional installation of photovoltaic systems or VIPV (Vehicle-Integrated Photovoltaics) in cars with an internal combustion engine. With the help of the measuring system, he carried out initial research on the dynamics of illumination in various conditions and types of operation. In particular, he focused on the effect of rapid changes in panel illumination on the behavior of the downstream electronics of the charging system.
"Thanks to the high level of our laboratory equipment, especially the PV simulator, we are able to simulate the measured data from operation for various sized installations and for various elements of charging electronics. In the VIPV project, we thereby verified the effectiveness of the charger and evaluated its behavior for the intended system integrated into the car," says the project manager of the Vladislav Martínek team.
The research also included several weeks of operation of a real VIPV installation, when data from more than 25 hours of driving were analyzed. Based on them, the benefit of the system was verified and the phenomena affecting the efficiency of the photovoltaic installation were evaluated.
In the case of passenger cars with an internal combustion engine, VIPV can be used to charge the starter battery and power the on-board electronics. For trucks equipped with a refrigerated transport compartment, the VIPV can generate power for the cooling system, saving fuel. In the case of electric cars, it can increase the range and thus save the resources needed for the production and transmission of the electrical energy necessary to recharge their batteries.
The project was financed by the innovation voucher OP PIK CZ.01.1.02/0.0/0.0/18_215/0022813, 25% co-financing was provided by firma PLOMER Engineering s.r.o.