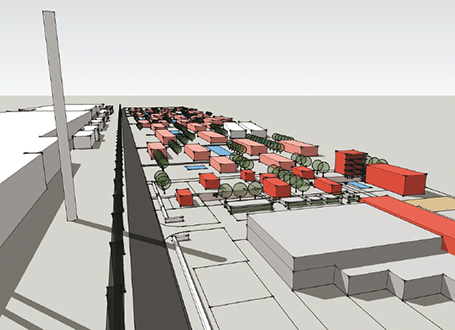 The outputs of the joint project of the Czech Technical University UCEEB and the company RD Rýmařov called Automation4Timber will make it possible to significantly shorten the time from the first contact with the client to the production of prefabricated panels for his house.

As part of the project, we provide analysis and digitization of procedures from the first discussion with the client about the form of his future house, through the subsequent creation of project documentation to the creation of digital documents for production machines. Thanks to this solution, a person interested in a new house will have the opportunity to configure his house on a three-dimensional model in a joint session with a sales representative. This is then automatically processed and, thanks to the connection to other parts of the information system, provides information about the price, creates documentation for building permits and, at the same time, instructions directly for production machines. For the production company, this will mean a significant saving of work and time both in communication with the client and in pre-production and production preparation.

On the project, we closely cooperate with the Institute of Machining Technology, Designing and Metrology of the Faculty of Mechanical Engineering of the Czech Technical University, which carried out an overall analysis of production processes and proposed a number of measures that will increase the efficiency of production and the throughput of the production line and prepare RD Rýmařov for a further increase in the degree of automation of the entire production of prefabricated wooden buildings .

Prezentace projektu zde.